Services
We see our patients in the center of Pécs, in an exclusive environment. We speak English and German, so there are no language difficulties if you choose us.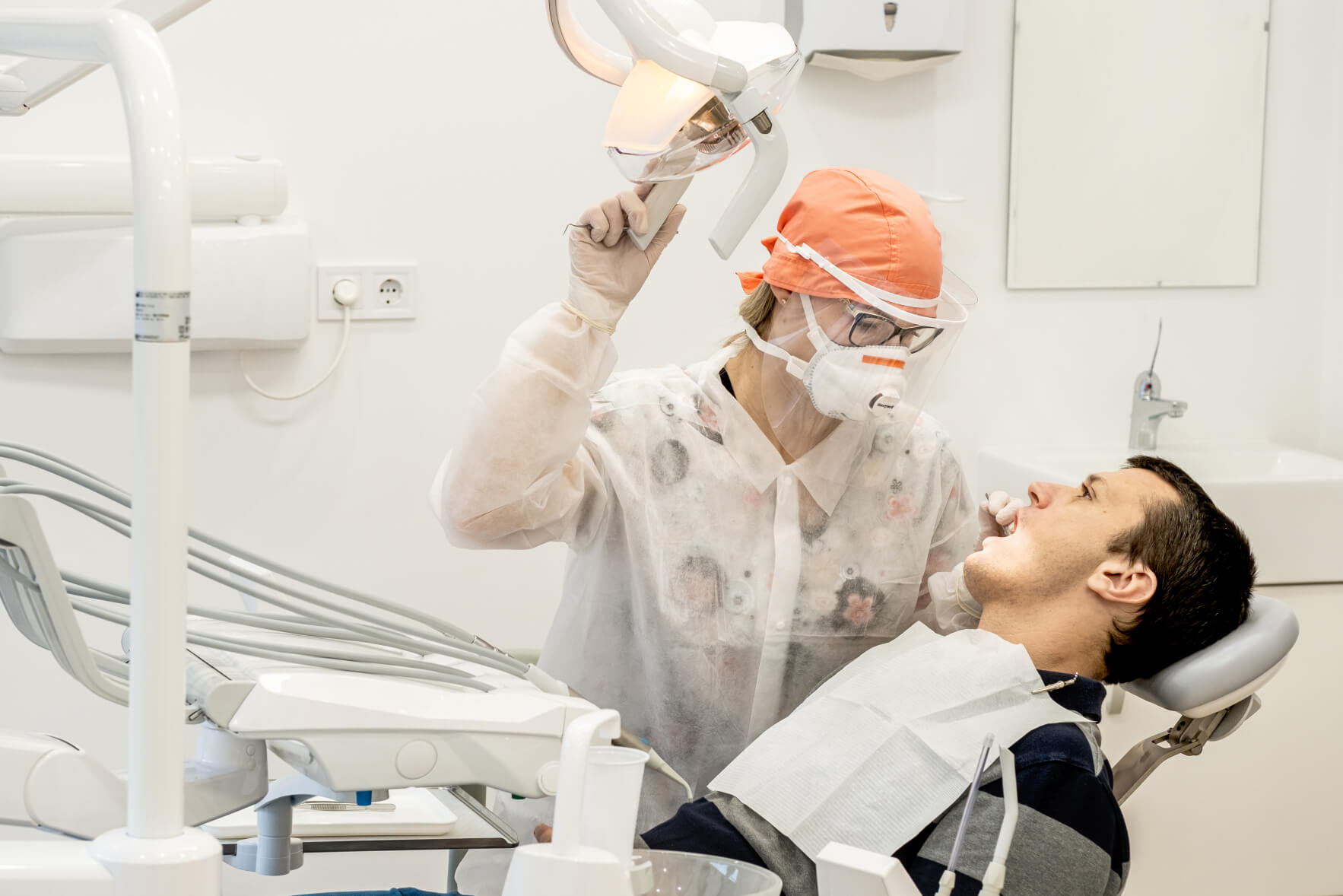 Our dental clinic has the latest and most advanced diagnostic equipments and technology. With decades of experience, we provide comprehensive dental care in a pleasant, elegant environment.
IMPLANTATION, ORAL SURGERY
Thanks to the implants we can stabilize the old removable dentures, or even- replace them. Implants are a great solution to avoid grinding the neighboring teeth to make a bridge.
DIGITAL PANORAMIC X-RAY
With our digital panoramic X-ray equipment we prepare digital intraoral radiographs of individual teeth and digital panoramic radiographs, so we get a picture quickly and easily about the condition of the upper and lower jaw at the same time.
REMOVAL OF WISDOM TOOTH
The painless surgical removal of wisdom tooth is often necessary. We provide painless surgery.
REMOVABLE/ FIXED DENTURES
Crowns and bridges made of metal or metal-free ceramic zirconia ceramic.
PEDIATRIC (CHILD) DENTISTRY
We welcome our youngest patients too. Children get acquainted with dentistry playfully, progressively, so they gain good experince without fear and bad memories.
REMOVAL OF BROKEN TOOTH OR ROOT
Deep broken tooth and root can be focus of our body. If it can not be pulled out with a bail, we remove it smoothly with a special equipment.
OPEN SINUS OPERATION
If the roots of upper back teeth reach in the sinus, and their removal opens the sinus, we close it surgically.
ROOT APEX RESECTION
If the root canal treated tooth is painful, we can save it with root apex resection, therefore the removal of the whole tooth is not necessary.
BONE REPLACEMENT, SINUS LIFT
If the bone is too thin and low for the implant, you may need bone replacement.
CYST OPERATION
The cyst is a focus of our body. With surgery of the cyst, we can stop the inflammation of the tooth.
CROWNS AND BRIDGES
Made of metal or metal-free ceramic zirconia ceramic. We conjure beautiful smile in our clinic with the modernest metal-free crowns.
VENEER, INLAY, STICK
Veneer are made with minimal enamel loss if you do not like the color or the form of your tooth. If a big part of the tooth is broken of, you may need a stick and inlay, which are a transition between filling and crown.
COMBINED ("HIDDEN FIXED") REMOVABLE DENTURES
These combined dentures are much more stable and esthetic than the traditional metal anchor.
TARTAR REMOVAL WITH ULTRASOUND OR AIR FLOW (SCALING)
We can clear the dark pigmentation caused by smoking, coffee, tea with our treatment. Bleeding of the gum will also disappear.
ROOT CANAL TREATMENT
We use the latest machines for root canal treatment to save the teeth.
TOOTH JEWELRY
Your smile will be uniquely glittering with a tooth jewelry.
FOCUS REMOVAL
Bad teeth can cause hairloss and inflammation in the whole body ( joint, brain, lung , heart). We find the focus with panoramic x-ray in our clinic.
TENDERNESS OF THE TOOTH NECK
Abrasion of the tooth neck can cause tenderness. We cover it with thin protective coating without drilling the tooth.
PROTECTIV SPLINT
If you grit your teeth or you bite very strong we protect the teeth with a splint. It will relax your muscles and joint.